We Take Ugly Houses and Situations and Make them Pretty Again.
Removing the Burden. Re-writing the Story.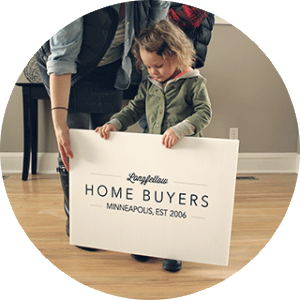 Not every house should go back to the beginning, when it's initial paint dried and the nails still gleamed silver. Houses tell a story, and more often than we want, the tale ends with scuffed floors and inefficient insulation.
We are in the business of moving houses forward, into the current culture of the neighborhood, with a style and feel that invites those buying their first house or transitioning from another, to jump in and add their own stories between the walls of a new home.
Living in Longfellow Neighborhood gives us a unique advantage to meeting the needs and culture in the area. We walk the streets daily with our two children and chocolate lab. We eat in the neighborhood gastro pub, sip coffee with friends and shop at the Longfellow Neighborhood business'. This is our community, and Longfellow Home Buyers is our contribution.
Understanding our own, has helped us to see each community has a unique culture and value. Which is why our passion to contribute reaches beyond our own neighborhood, we want to be a part of the home rehabilitation process for the diverse neighborhoods in the twin cities.
LEARN MORE
Considering Selling?
You might be surprised by your options. For more information, call us at (612) 787-SOLD "7653" or fill out the simple form below.